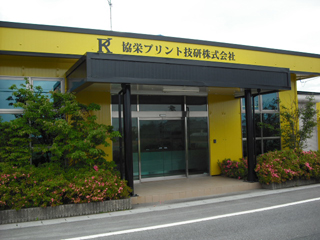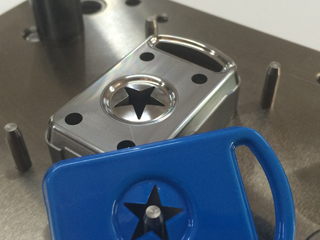 KYOEI PRINT GIKEN CO., LTD.
President & CEO: Akihiro Kobayashi
Founding: December 10, 1967
Capital: 100 million yen (domestic)
URL: http://www.kpg.jp
Since its inception in 1967, our company has been mainly engaged in the design and manufacture of press dies both at home and abroad (4 domestic and 5 overseas locations).
Our factories are equipped with numbers of state-of-the-art machine tools that operate 24 hours a day, and we are producing and selling no less than 100 press die products every month for uses from trial to mass production.
We are eager to meet our customers' requests by manufacturing satisfactory and reliable quality dies and parts that are used for a variety of manufacturing equipment.
Outline "KYOEI PRINT GIKEN CO., LTD."
Locations (4 domestic and 5 overseas locations)
Domestic
Head office & factory
1-21-1 Tamagawa, Chofu City, Tokyo 182-0025, Japan
Phone: +81-(0)42-484-2151 / FAX: +81-(0)42-488-1870
Chubu office
53-2 Takasunishi, Kaizu-cho, Kaizu City, Gifu Pref. 503-0654, Japan
Phone: +81-(0)584-52-1860 / FAX: +81-(0)584-52-1861
Tohoku satellite
107-17 Aza-Sunada, Iijima, Akita City, Akita Pref. 011-0911, Japan
Phone: +81-(0)18-846-5050 / +81-(0)18-846-8020
Osaka satellite
573-4 Kamikawaraya, Izumisano City, Osaka Pref. 598-0001, Japan
Phone: +81-(0)72-458-7717 / +81-(0)72-458-7718
Overseas
China (Suzhou), Korea (Jeungpyeong), Vietnam (Hanoi), North America (Anaheim), Mexico (Tijuana)
Business lines
Precision press dies (manufacture and sale)
Press dies for trial production (manufacture and sale)
Press dies for equipment (manufacture and sale)
Micromachined parts (manufacture and sale)
Engraving blade plates (manufacture and sale)
Custom-made medical devices (development and sale)
Parts for aircraft, aerospace and defense uses (manufacture and sale)
入会のご案内
日本包装機械工業会では包装材料メーカー、包装関連機器メーカーさまのご入会を随時受け付けております。
包装機械を通じて、人々の健康と社会に貢献することを願って、包装機械業界の発展に寄与していただけるメーカーさまのご入会をお待ちしております。
お問い合わせ先
| | |
| --- | --- |
| TEL | 03-6222-2275 |
| FAX | 03-6222-2280 |