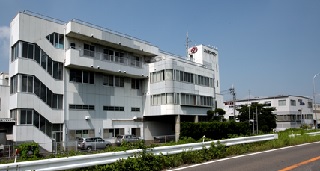 NISSAN KIKO CO., LTD.
Main office:
107 Fukimae, Makishima-cho, Uji, Kyoto, 611-0041, Japan
TEL:+81-774-22-1115 /FAX:+81-774-20-5250
URL: http://www.nissankiko.co.jp
E-mail: info@nissankiko
Tokyo office:
TSANN KUEN Bldg. 1F. 1-24-1, Taito, Taito-ku, Tokyo, 110-0016, Japan
TEL:+81-3-3837-8380 /FAX:+81-3-3837-8360
Continue to be a company that contributes to society
Since the establishment of the company in July 1977, Nissan kiko Co.,Ltd. as a shrink-wrapping machine manufacturer, has been making daily efforts under the motto "To wrap is to love" and has been advancing to the present day through repeated technical research and development in order to be of any help to people's affluent lives and the development of society.
Our wrapping machines are used in all kinds of industries such as food,  medicine, construction materials, home appliances, automobiles, logistics, e-commerce, etc., both in Japan and abroad, and we have played a role in the development of society and people's affluent life.
As the global economy becomes more and more diversified and borderless, we at Nissan Kiko Co., Ltd. will continue to provide new ideas and technologies to our customers in the future and strive to be a company that is loved by everyone, keeping our basic philosophy of "Contributing to society" unchanged as the times change.
PRODUCT INFORMATION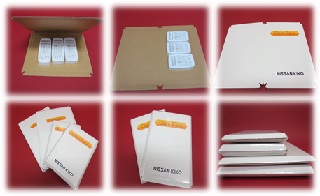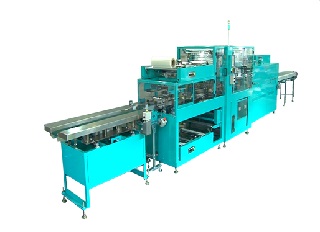 Clam Pack
NISSAN KIKO CO., LTD.
FEATURES
Automatic wrapping machine for Mail order
(suitable for small packages that is called "Mail-bin" in Japan)
Labor saving in the logistics packaging process !
SPECIFICATIONS and NOTES
| | |
| --- | --- |
| Outline | The product is placed between ruled cardboard and put it on the conveyor, after which it is automatically packaged. |
| Package size | Small package called "Mail-bin" in Japan(Max.size: Height up to approx. 30mm, total length of 3 sides uo to approx. 600mm) |
| Capacity | Approx. 900 ~ 1000 packs/h |
| Package Materials | Cardboard & PO shrink film (only 2 materials) |
Capacity figure is for reference only. Please let me know your requirements for equipment content, layout, and personnel assignment etc.
NISSAN KIKO CO., LTD.
Main office:
107 Fukimae, Makishima-cho, Uji, Kyoto, 611-0041, Japan
TEL:+81-774-22-1115 /FAX:+81-774-20-5250
URL: http://www.nissankiko.co.jp
E-mail: info@nissankiko
Tokyo office:
TSANN KUEN Bldg. 1F. 1-24-1, Taito, Taito-ku, Tokyo, 110-0016, Japan
TEL:+81-3-3837-8380 /FAX:+81-3-3837-8360
CORPORATE PROFILE
入会のご案内
日本包装機械工業会では包装材料メーカー、包装関連機器メーカーさまのご入会を随時受け付けております。
包装機械を通じて、人々の健康と社会に貢献することを願って、包装機械業界の発展に寄与していただけるメーカーさまのご入会をお待ちしております。
お問い合わせ先
| | |
| --- | --- |
| TEL | 03-6222-2275 |
| FAX | 03-6222-2280 |