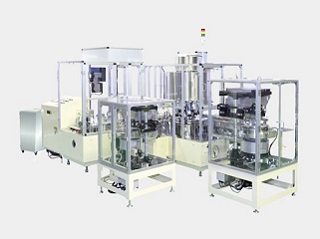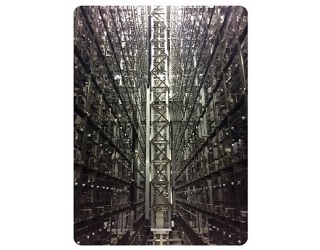 KOYO AUTOMATIC MACHINE CO., LTD.
Head Office / Plant: 6-12-1, Tsunashima-higashi, Kohoku-Ku, Yokohama, Kanagawa
Shin Yokohama Plant: 1381 Nippa-cho, Kohoku-ku, Yokohama, Kanagawa
TEL: +81-45-542-3737
FAX: +81-45-545-2373
URL: http://www.koyo-jidouki.co.jp/
Company profile
Founded: Jan. 6, 1968
CEO: Nobuyuki Yamashita
Number of employees: 125 (as of April 2020)
Business Contents: Development, manufacturing, sales and maintenance of automatic packaging machines and automatic containment machines
Construction Industry Permission: General Construction Business, Permitted by Kanagawa Prefecture Governor (Machine Tool Installation Industry)
Secondhand dealer license: Permitted by Kanagawa Prefectural Public Safety Commission (Machine and tools)
Description of business
Starting out with labelers that possess world's highest performance, we have been utilizing our advanced technologies to develop and produce packaging lines and peripherals. We carry out the entire process from development to design, assembly, adjustment, delivery, and maintenance of automatic labelers and peripherals that are installed various companies, from pharmaceuticals to foods, beverages, and toiletries.
In 1986, we were awarded the Science and Technology Agency Commissioner's Award for the Roll labeler series, which has an epoch-making patented mechanism of automatic label supply and position correction. At the present days, we are producing world's fastest roll labelers that can operate at the speed of 25 labels per second. We have provided more than 3500 machines, to more than 7 countries, obtained over 250 patents. These technologies are the basis for developing automatic multi-story parking lots, automatic multi-story bicycle parking lots, and even automatic ossuary systems. Especially the automatic bicycle parking lots, they have been built at many places as a countermeasure to prevent illegal parking in front of the stations or as a solution for large-scale commercial facilities.
入会のご案内
日本包装機械工業会では包装材料メーカー、包装関連機器メーカーさまのご入会を随時受け付けております。
包装機械を通じて、人々の健康と社会に貢献することを願って、包装機械業界の発展に寄与していただけるメーカーさまのご入会をお待ちしております。
お問い合わせ先
| | |
| --- | --- |
| TEL | 03-6222-2275 |
| FAX | 03-6222-2280 |