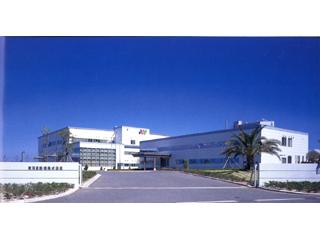 TOYO JIDOKI CO., LTD.
Head Office: 8th floor, 4-17-5 Shiba, Minato-ku, Tokyo 108-0014, Japan
Phone: +81(3)6275-1343
FAX: +81(3)6275-1345
(Sendai, Nagoya, Osaka, Hiroshima, Fukuoka, Sapporo, Iwakuni, Kawasaki, Takasaki, Dairen/China, California America, Wisconsin America, Dusseldorf Germany)
Toyo Jidoki advanced technologies give our clients the ability to respond quickly to constantly evolving markets.
Since its establishment, Toyo Jidoki Co., Ltd. (TYJ) has been an industry leader with its wide range, high quality measuring, filling and packaging systems. We put forward a variety of innovative ideas for the advancement of the flexible packaging industry and spare no expense or effort when it comes to the research and development required to transform those ideas into reality.
TYJ created the world's first compact and efficient rotary packaging system based solely on our technologies and continue to innovate to meet the needs of modern packaging facilities. For instance, we have developed reliable and secure retort packaging methodologies and systems to cleanly package shampoo, detergents, cosmetics, and other challenging to fill products indispensible to the modern consumer.
TYJ continues to advance innovative ideas to safely and securely package the products valued by society, fostering a richer and more diverse living culture.
Outline "TOYO JIDOKI CO., LTD."
Business Lines
Development, manufacture and sales of automatic weighing machines, packaging machines, package related equipment and packaging plant.
* Weighing machines
* Filling machines
* Pouch forming and packaging machines
* Liquid filling machines
* Vacuum packaging machines
* Vaccum and gas-flush packaging machines
* Retorted, chilled food packaging machines
* Pickle packaging machines
* Packaging plant and systems
* Sugar/salt/seasoning packaging machines
* Automatic loading & unloading systems
* Powder packaging machines
* Peripheral equipment and related equipment
* Detergent/madicine/chemical packaging machines
入会のご案内
日本包装機械工業会では包装材料メーカー、包装関連機器メーカーさまのご入会を随時受け付けております。
包装機械を通じて、人々の健康と社会に貢献することを願って、包装機械業界の発展に寄与していただけるメーカーさまのご入会をお待ちしております。
お問い合わせ先
| | |
| --- | --- |
| TEL | 03-6222-2275 |
| FAX | 03-6222-2280 |