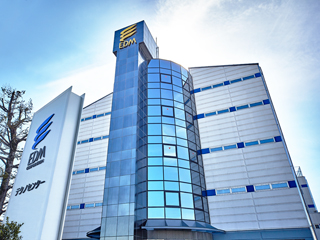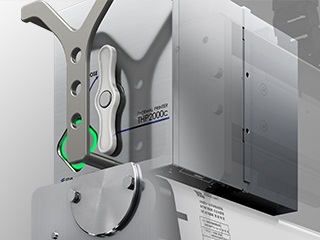 EDM CORPORATION
It is the product ID (Identification) that a package tells about its product when it is transferred to a customer. It is just like a product identification card. It acts an important role by making advertise itself and conveying messages to consumers from manufacturers.
EDM has engaged in developing ID equipment since its establishment in 1970 and gained customers' confidence and satisfaction by serving with wide know-how and reliable technologies.
As a leading manufacturer of ID equipment in Japan we will continue our efforts in providing and servicing ID equipment to customers' needs.
Handling Items: Thermal Transfer Overprinters, Hot-Ink Roll Coders, Hot-foil Coders, Labeling Machines, Ink-Jet Printers, Laser Coders, Print Inspection Systems, Related supplies, Label Printing Business, and Custom Processing.
Head Office
5-2, 3-chome Itabashi, Itabashi-ku, Tokyo 173-0004, Japan
Phone: (03)3964-4852
FAX: (03)3962-1277
URL: https://www.edm-net.co.jp/eng/
Osaka Office
20-10, 4-chome Kasuga, Suita-shi, Osaka 565-0853, Japan
Phone: (06)6310-7231
FAX: (06)6310-7560
Nagoya Office
6, Gosaiden, Fujishimacho, Komaki-shi, Aichi 485-0065, Japan
Phone: (0568)73-7115
FAX: (0568)73-7123
Kyusyu Office
2-22, 3-chome Yoshizuka, Hakata-ku, Fukuoka-shi, Fukuoka, 812-0041, Japan
Phone: (092)621-5133
FAX: (092)621-1719
Sapporo Office
3-7, 14-chome Higashi, Kita 12-jo, Higashi-ku, Sapporo-shi, Hokkaido 065-0012, Japan
Phone: (011)733-2130
FAX: (011)733-2132
Niigata Office
5-3, 1-chome Abumi, Chuo-ku, Niigata-shi, Niigata 950-0913, Japan
Phone: (025)240-1470
FAX: (025)240-1471
Sendai Office
10-5, 3-chome Izai, Wakabayashi-ku, Sendai-shi, Miyagi 984-0038, Japan
Phone: (022)765-6285
FAX: (022)765-6286
Hiroshima Office
6-18, Hirose-machi, Naka-ku, Hiroshima-shi, Hiroshima 730-0804, Japan
Phone: (082)297-4746
FAX: (082)297-4748
Techno Center
392-11, Tomori, Kawajima-machi, Hiki-gun, Saitama 350-0197, Japan
Phone: (049)297-7311
FAX: (049)297-7375
Techno Center Second Factory
408-1, Tomori, Kawajima-machi, Hiki-gun, Saitama 350-0166, Japan
Phone: (049)299-0883
FAX: (049)299-0885
入会のご案内
日本包装機械工業会では包装材料メーカー、包装関連機器メーカーさまのご入会を随時受け付けております。
包装機械を通じて、人々の健康と社会に貢献することを願って、包装機械業界の発展に寄与していただけるメーカーさまのご入会をお待ちしております。
お問い合わせ先
| | |
| --- | --- |
| TEL | 03-6222-2275 |
| FAX | 03-6222-2280 |